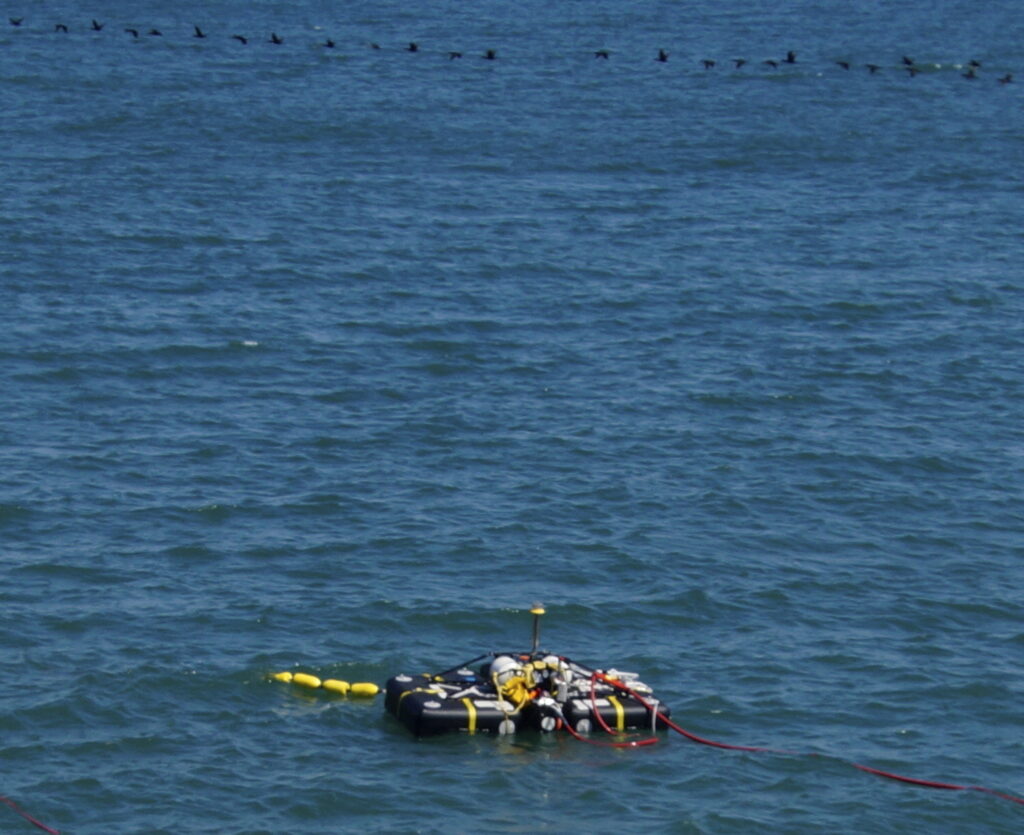 Oneka Technologies has won the US Department of Energy's (DOE) Waves to Water Prize. After a three-year competition which started with over 60 teams and 5 stages of competition culminating in the top 4 teams testing their buoys in the ocean, CCCA's Tom Ryan was happy to be in Nags Head North Carolina for a large portion of the last stage of competition as well as the awards ceremony where Oneka was awarded the grand prize of US$500,000, plus an additional US$229,000 for some of the scored criteria. Oneka won the best commercialization plan component of the competition as well as the most desalinated water production. It shared the prize money with the three other finalists in the simplest assembly and simplest deployment categories. The only scored element where it did not win any prize money was the lowest weight category, which was won by the Water Bros team. "CCCA has been working with Oneka since 2019, having had a pivotal role in securing some of the non-dilutive financing the company has used to fund the development of its Iceberg-class buoys which are about to be ocean-tested this month in our Florida test site, as well as work on our utility-scale Glacier class buoys, designed for 500,000 liters per day of production per buoy", said Oneka CEO Dragan Tutic.
For further information, see the DOE press announcement about the awarding of the Waves to Water Prize.
By coincidence, Oneka was visited the next business day by a group of Canadian government cabinet ministers, including Canada's top environment and climate official, the Honourable Steven Guilbeault, Minister of Environment and Climate Change. We were able to share the exciting news about our being crowned DOE Waves to Water grand prize winner during the visit of our offices and manufacturing plant.